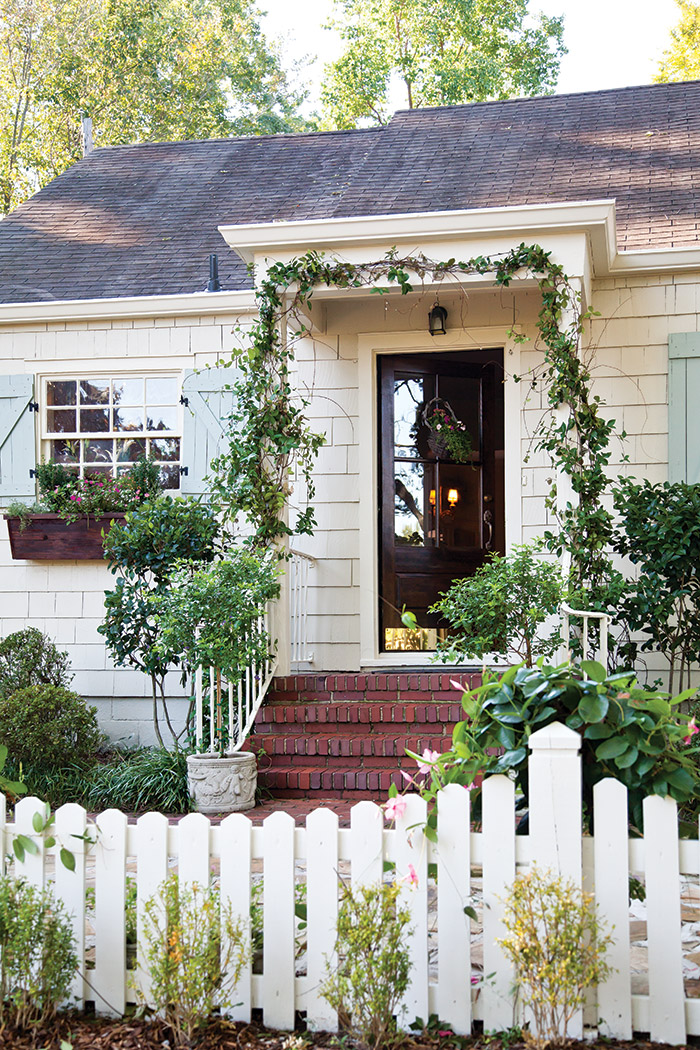 Text by Lauren Eberle/Photography by Marcy Black Simpson
White walls make an ideal canvas for a collage of antique finds.
As a professional photographer, Heather Cummans knows that the first shot—the initial impression—can speak volumes about the subject of a portrait. That's why curb appeal, that great first look, became Heather's top priority when she moved into her cozy cottage seven years ago.
"It didn't take much work to spruce up the front of the house," Heather recalls. "In fact, I was surprised what a difference just a little money and time could make." A white picket fence, pale painted shutters, and planted flower boxes added color and quaintness to the facade while Mother Nature completed the inviting look with lush jasmine, boxwood, and ivy.